Karen Molloy
Director
Together with Judith Thorpe, Karen established Thorpe Molloy Recruitment in 1997. Being young entrepreneurs together, experiencing the most stressful and exciting of times cemented a lifelong friendship. In 2009 they were awarded Business Leader of the Year by the Recruitment & Employment Confederation.
Passionate about business in the community collaborations Karen is currently a board member for Charlie House, judge for the Trend Lifestyle Awards and a founding trustee of Aberdeen Art Gallery and Museums Development Trust.
A big-hearted, challenge seeker, she has raised thousands of pounds for charity completing the New York and Venice marathons, Ride The North (multiple times), reaching the top of Mount Kilimanjaro and cycling in Brazil and Cambodia. She is currently clocking up her distance in the 1,000 mile Charlie House challenge.
With four children, 2 dogs and 2 cats (one of which only has 3 legs) Karen's zest for life is captured in her theme tune, Cyndi Lauper's Girls Just Wanna Have Fun!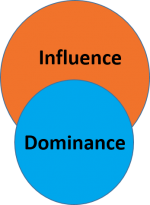 Personal Profile Analysis (PPA)
Karen, an ID profile, exudes charm and confidence. She likes freedom to act and dislikes close supervision. Detail is a nuisance to this promoter of ideas because her emphasis is on flair. She is a starter rather than a finisher who likes a variety of people-oriented tasks.
Discover Your Working Style
kmolloy@thorpemolloy.com
Karen Molloy on LinkedIn